What to discover when coming to Vietnam?
Now that summer has come, a lot of tourists would surely come to Ho Chi Minh City in Vietnam, which is formerly known as Saigon. The city played a very important part in the history of Vietnam, especially during the wars. For this reason it is filled with memories that travelers would like to witness. Roaming around Ho Chi Minh City will already overwhelm you because you will find here various architectural designs that mirrors the French colonization.
But those who are coming for a limited time will still enjoy their stay because they can go for 1 day tours that most tour agencies offer. One of which is a trip to the Cu Chi and Cao Dai for a day. These spots are one of the favorite destinations because of the Cu Chi Tunnels and the Cao Dai Temple. So, let me give you more information about these two good spots for you to check in Ho Chi Minh City.
The Cu Chi Tunnels
Do you know that the Cu Chi Tunnels are considered as one of the most important destinations in the city? It is because during the Vietnam and American Wars, the Viet Cong soldiers and the villagers stayed in this underground tunnels for their survival. The Viet Cong soldiers are said to be communists during the wars, so they have to dig miles of tunnels from the district of Cu Chi to the northwestern part of Saigon or Ho Chi Minh City.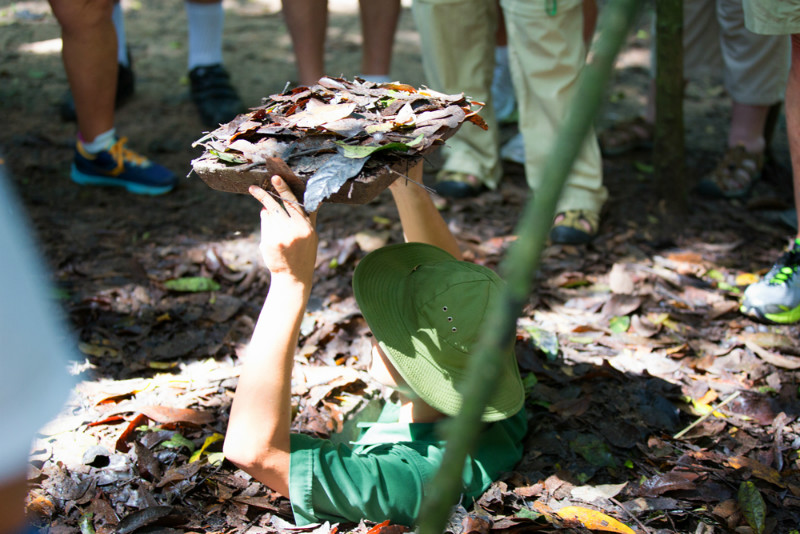 These tunnels are very important to the soldiers during the wars. That's why they have this place as routes to their house troops. They also have here transport communications as well as supplies. They lay some booby traps for the enemies and attack surprisingly. Despite of the damages received because of the war, it has become as a well-known tourist attraction.
Tourist can only visit the safe parts of the tunnel. Here, they are allowed to crawl, see how strategic the trap doors are and a chance to experience how life was during the old days. Why don't you try the shooting range and start firing. This is not free though, but I guess, it would be fun to shoot like a soldier. When you crawl the underground tunnel, make sure that you do not have breathing issues because this is 100 meters long. Anyway, they have exit points every 10 meters, so you have to catch the exit when you feel discomfort.
The Cao Dai Temple
Another worth it visit that you should not miss is to come and check the Cao Dai Temple. You do not need to be religious and join what the locals are doing. This temple is also known as the Holy See, where various religions are incorporated, such as Buddhism, Taoism and Confucianism. They built this temple between 1933 and 1955. Do you know that the Caodaiists has a belief that all religions have the same principle when it comes to crediting God as the founder of one's religion?
You may come in silence and respect the activities here. You will notice that this temple is really filled with an amazing architectural design. When you look at the pillars, the walls, ceiling and everything are perfectly designed with icons like dragon.
When Caodaiist come here for a religious gathering, you will notice that they are classified according to color. For example, the priests put on pointed white hats and their dress code are either colored blue, red or yellow. By the way, the Buddhists put on yellow, the Taoist put on blue and red for Christianity. Males and females are also separated and positioned on opposite sides. I guess their robes are a part of how people distinguish them.